We
compare 1,055

Phuket hotels

saving you

up to

80%
Other Similar Hotels Nearby
Chaweng Beach, Koh Samui
Chaweng Beach, Koh Samui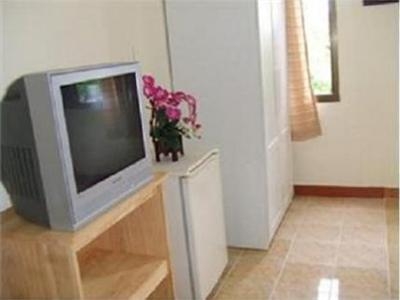 Chaweng Beach, Koh Samui
Holiday Villas Koh Samui
Chaweng Beach, Koh Samui Show Map »
Show Map »
Moo 6, Chumchon Chaweng Yai Soi 8 (Issan Motyim) Chaweng, Koh Samui, Thailand Show Map »
Overview
The Holiday Villa Koh Samui offers an outdoor pool and a sauna, in addition to a free Wi-Fi. The Holiday Villa Koh Samui offers 24-hour security as well as comfortable rooms with ironing facilities and in-room dining areas. The garden is a perfect place to sit and relax. All rooms at the Holiday Villa Koh Samui are air conditioned and offer a safe, a TV and cable / satellite channels. Amenities featured in the rooms include tea and coffee making facilities, a DVD player and a refrigerator.
Hotel Features
Car Parking, Garden, Internet, Outdoor Swimming Pool, Sauna, Swimming pool, Wi Fi
Room Features
Air Conditioning, Cable TV, DVD Player, Refrigerator, Tea / Coffee Facilities, Television
Check In
Check Out
Holiday Villas Koh Samui
Other hotels
People here now: 0
Total check-ins: 32
Mayor:
Lera P.
4 check-ins in the past 2 months
Tips: