We
compare 1,055

Phuket hotels

saving you

up to

80%
Other Similar Hotels Nearby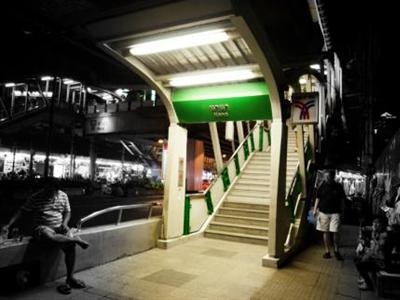 Sukhumvit, Bangkok
Sukhumvit, Bangkok
Sukhumvit, Bangkok
Livingstone's Boutique Lodge Hotel
Sukhumvit, Bangkok Show Map »
Show Map »
7 Sukhumvit Road, Soi 33, Klongton-Nua, Wattana, Bangkok 10110, Thailand Show Map »
Overview
The unique architecture Livingstone's Boutique Lodge Hotel is a good option for those seeking a good value for money, quieter accommodation, just a stone's throw from the bustling Sukhumvit Soi 33, which is an upscale entertainment and shopping district of Bangkok. The 7 storey, Emporium Shopping Complex and Phrom Phong BTS Skytrain Station can be accessible within just a short steady stroll away. The comfortable and clean guestrooms are decorated in a contemporary style using cream colour tone and each of them comes with parquet flooring and wooden furniture. Their restaurant with its tables around the outdoor swimming pool is a very relaxing place to enjoy a choice of quality Thai and Western dishes. The hotel is highly recommended for those wishing to stay somewhere in city centre but cosy and with a homely atmosphere.
Hotel Features
Babysitting Service, Beauty Centre / Massage, Billiards, Cash Machine / ATM, Football / Soccer Pitch, Garden, Internet, Lift / Elevator, Massage, Night Club, Outdoor Swimming Pool, PC / Computer, Pets Allowed (some restrictions), Restaurant, Safe Deposit Box, Swimming pool, Tour & Excursions Desk, Wi Fi
Room Features
Air Conditioning, Cable TV, Complimentary Bathroom Amenities, In Room Breakfast, Jacuzzi Bath, Mini Bar, Refrigerator, Room Service, Shower, Television
Check In
Check Out
Livingstone's Boutique Lodge Hotel
Other hotels
People here now: 0
Total check-ins: 9
Mayor:
Christian R.
2 check-ins in the past 2 months
Tips:
Christian
January 30, 2013
Thai food is really good. Try Tom Yam Gai as a soup, the fresh sea bass (really fresh, they have a tank in the backyard) is recommended!
Done by 1 person